Cable gland brushes
We offer solutions in brushes for cables, enclosures for heated access floors and cable routing in electrical cabinets and racks.
Permanent and highly efficient enclosures for raised access floors, even changing the cable routing.
With its use, a reduction in costs is achieved due to the strict separation of hot and cold air.
The Cable Grommet Brushes allow you to cover slots through which cables must pass while sealing and maintaining the temperature in refrigerated rooms and rack cabinets. They also embellish the cable outlet in technical furniture.
Raised Floor Set
Technical floor box 10 units
Set consisting of 2 opposing pieces (1Ud=2 pieces)
3 sizes available
machined holes
4 machining of diam. 4.2mm
2 rows with 100 and 85 mm fiber outlet
This economical system is based on 2 battens with fibers in 2 rows that are placed facing each other. The 2 rows of fibers are offset to achieve greater tightness. The slats facing each other serve as cable passages and keep the air cooled on the raised floor.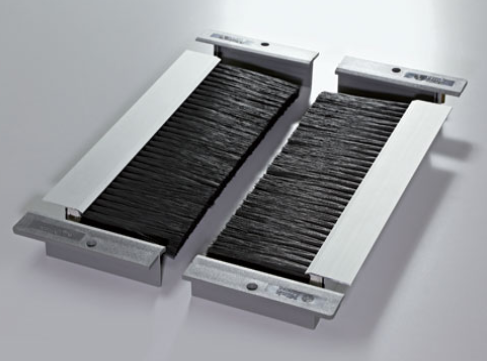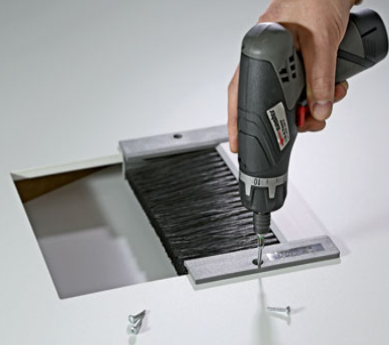 Advantage:
Reliable sealing against dust from the raised access floor.
Prevention against system failures due to overheating.
Sealing against air leaks; reducing the power of refrigeration equipment leads to lower costs.
Mounting possible before or after the installation of the cables.
Complete system with easy assembly by means of screws.
Inexpensive and fast shipping.
Long service life.
UL94-V0 certified.
Other Cable Grommets
We offer various types of industrial technical brushes for the formation of cable glands that adapt to any application; slots, electrical cabinets, racks, technical furniture, under doors.
Vea los cepillos strip y los cepillos listón.