V-Belt Brushes
V-Belt Brushes
Industrial Brushes for Trapezoidal V-Belts
Dust, dirt, moisture, oil, grease and common chemicals do not affect industrial v-belt brushes. They are the ideal solution when little mounting space is available.
We serve them with a free end (open) or as an endless belt (closed) and we have standardized models to facilitate your choice.
This type of brush is perfectly usable for cleaning tasks on various surfaces, or for transporting and supporting fragile products. Depending on the width, the belt is manufactured with one or more rows.
The core of industrial brushes for trapezoidal V-belts in polyethylene (Pe) standard.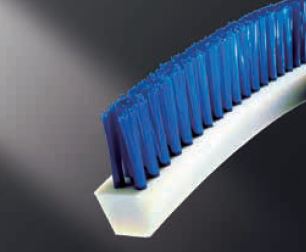 Possibility of inserting synthetic fibers such as polyamide, polyester, rilsan and polypropylene as well as natural, vegetable, abrasive and metallic fibers.
ADVANTAGE:
• Strap is available for almost all standard V-strings
• The brush is easy to assemble and disassemble
• Mounting pulleys can be delivered with the belt
• Available both endless and on a roll
• Suitable for the transport of fragile products
• Suitable for small sizes
• The belt can be positioned axially in relation to the product
Other advantages are: Fast and practical, Very robust, Working temperatures: -15 °C to +80 °C, Belt speeds up to: 20 m/s.
Standard V-belt model in permanent stock
For a multitude of applications, even to install in spiral screws, we have the following model of open belt brush where we can insert the desired fiber and fiber outlet: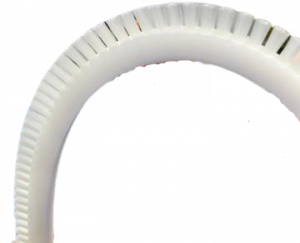 Flexible trapezoidal V-belt brush based on Polyethylene 2000x20x12 mm.
Assembled with 1 or 2 rows and the fiber you need
Choose fiber output
Standard Trapezoidal V-belts
Indicate:
Fiber exit (ZH): ____ mm
Fiber Type: ______
Fiber diameter: _____mm
Overall length: _____mm
Open or closed?
V Belt Brush Model 8×5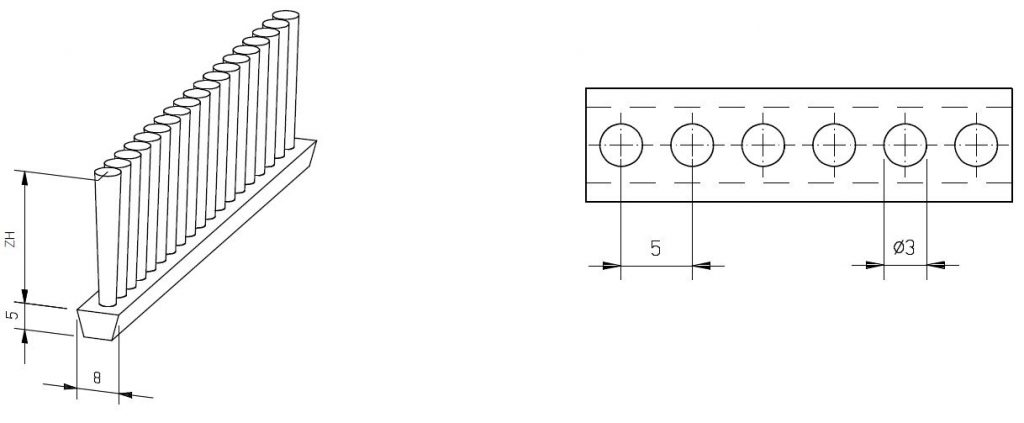 V Belt Brush Model 10×6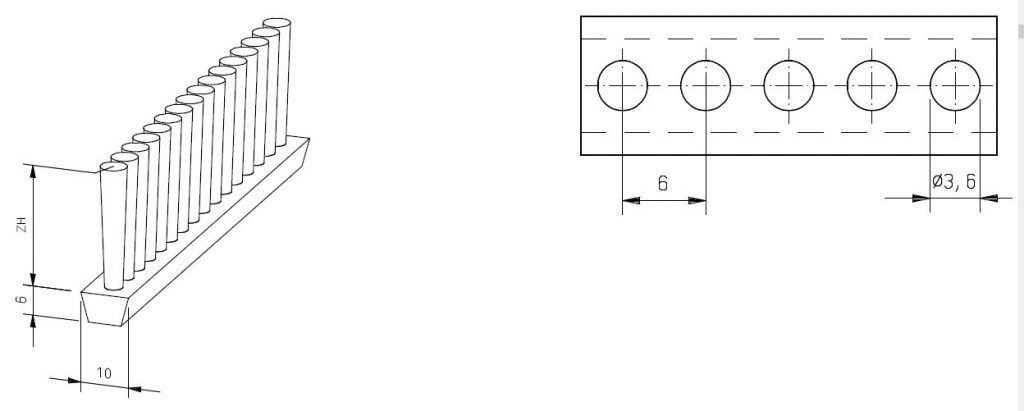 V Belt Brush Model 13×8

V Belt Brush Model 17×11 with 1 row

V Belt Brush Model 17×11 with 2 rows

V Belt Brush Model 20×12 with 2 rows

V Belt Brush Model 20×12 with 3 rows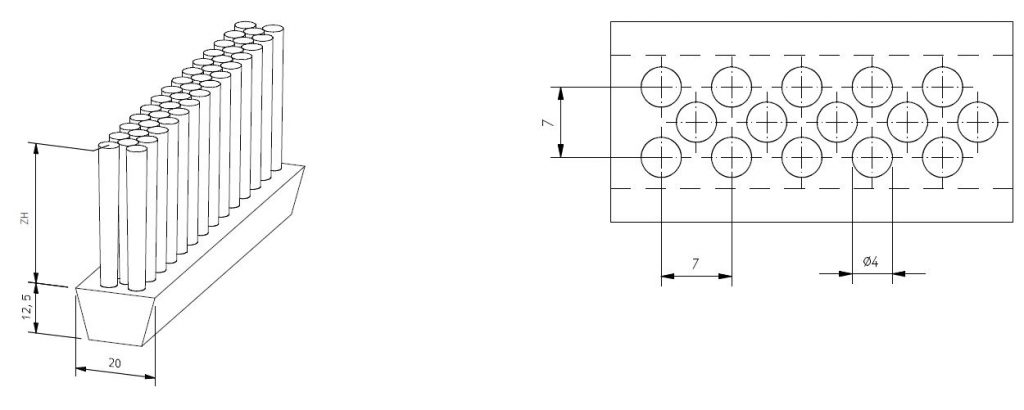 V Belt Brush Model 22×14 with 2 rows

V Belt Brush Model 22×14 with 3 rows

All dimensions in millimeters
For larger or custom-made bodies, please contact us.