Strip Brush Profiles
Aluminium Profiles for Strip Brushes
Strip Brush Profiles. Different shape of aluminium profiles are made of extruded aluminum or with a natural anodized finishing (anti-rust treatment). Available in stock.
Also steel and stainless steel profiles.
Aluminum Profiles "h" shape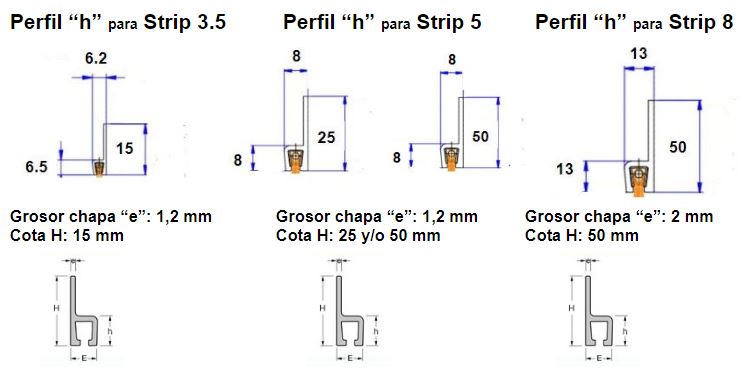 Aluminum Profiles "F" shape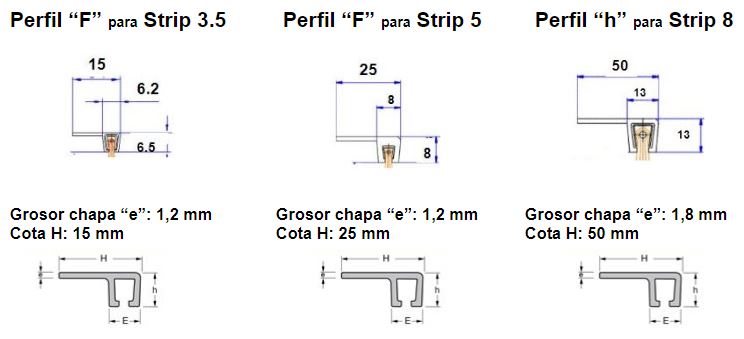 Aluminum Profile "Y 45º" shape

Aluminum Profile "Y 30º" shape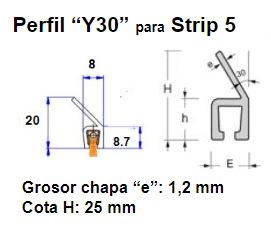 Aluminium Profiles for Cylindrical Grooves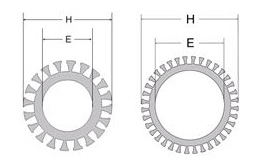 Strip roller brush, very user-friendly assembly and disassembly of the straight strip brushes thanks to the retraction system.
Strip brushes are easy to replace, Reuse the core, Environmentally conscious choice, High rotational speed.
Steel and Stainless Steel Strip Profiles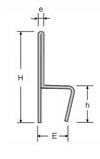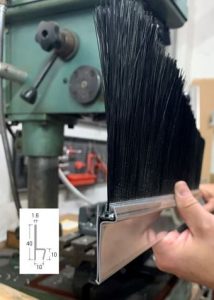 Strip Profiles Plastic Clamp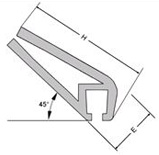 Guide Seal for Roller Doors, Easy to fit, simply clips onto the vertical guide channel of Roller Doors. Perfect for sealing against draughts, dirt, and pests as well as eliminating any shake, rattle and roll.