Protection Brushes for Custom Work Tables
Protection Brush for Custom Work Tables
We can manufacture the protection brush to measure, this allows covering the surfaces with solid plate bases of great resistance, with the necessary fiber and fiber output according to the type of material to be handled and weight per m2.
We can manufacture these plates in small pieces that match the total surface to be covered to facilitate transport and handling. It is also advisable to be able to make partial substitutions.
In one piece, the maximum dimensions are 2000 x 500mm.
If you already have plates and want to replace them, indicate:
Width "A": ___ mm x Length "B": ____ mm
Total Height "G": ____ mm
Base Height "F": ____ mm
Distance from center to center of tuft "C" / "D": ___ mm to calculate the fiber density
Number of units to be quoted: ___ units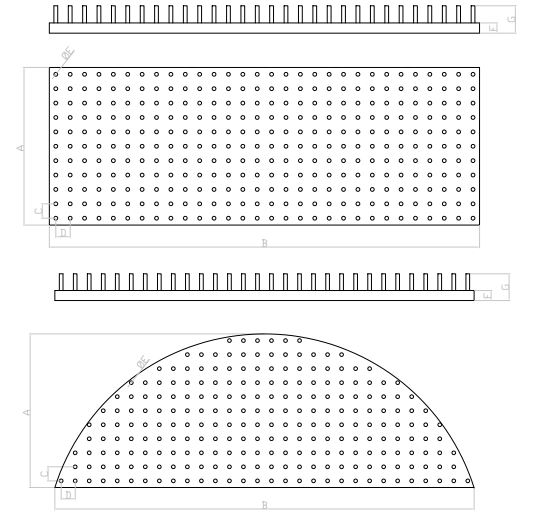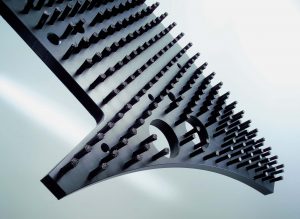 Contact for advice.