Types of belt brush
The choice of belt brush depends on the application. An advantage is that they can be positioned axially in relation to the product to be brushed.
Characteristics of belt brushes
The remarkable feature of industrial belt brushes is their flexibility; allows the brush surface to conform to almost any contour.
Belt brushes can be used in harsh conditions, this type of brush is also resistant to oil, grease, dust, dirt, drafts and various chemicals. They maintain their optimum operating strength with temperatures between -15°C to +80°C.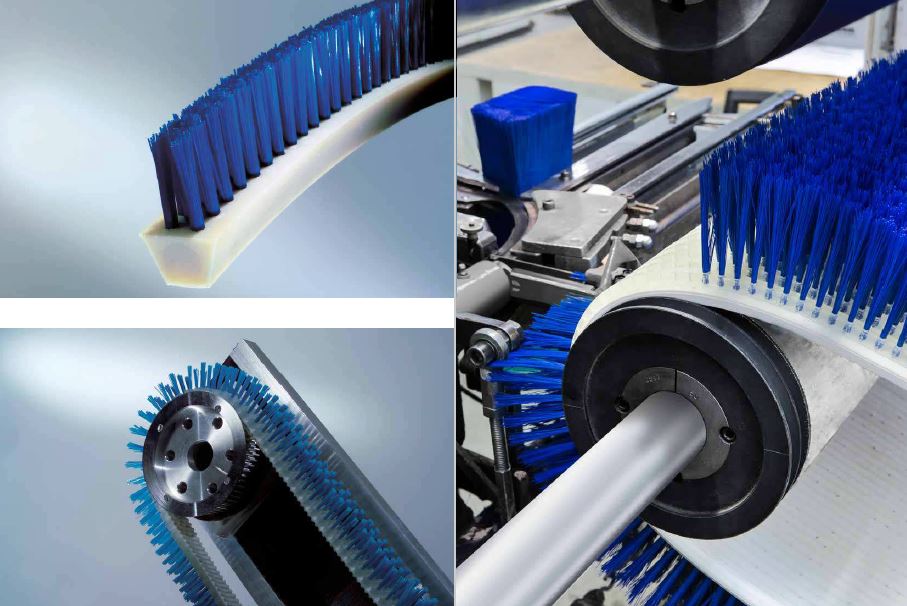 There is a wide variety of filler materials ranging from synthetic to natural bristles. It is also possible to use a combination of filling fibers. If our standard dimensions are not suitable for your application, they can be custom made.
Post Brush Applications:
• Transportation
• cleaning
• Slowing down
• Soundproofing
• Support
• Distribution
The belt brushes are suitable for safe conveyor belts, for the careful transport of delicate products, also with retention.
They are the ideal alternative for limited mounting spaces: available in different lengths and profiles.
And they are essential in the transversal cleaning of conveyor belts and in the transport of goods of all kinds.
Contact us for a technician to help you.