Internal Metal Spiral Cylindrical Brush
Internal Metal Spiral Cylindrical Brush
Internal Metal Spiral Cylindrical Brush is a rigid strip brush with steel or stainless steel spine or strip that is inserted with the desired fiber; synthetic such as polyamide or polypropylene or metallic such as steel, stainless steel or brass. The strip brush coils inward with the fiber forming a helix or cylinder. They are always made to measure on request.
They are usually used to polish or remove layers of scale or rust from bars and wires in a continuous process, they can be installed in machines or installed loose at one point. They are also widely used for rope cleaning, such as climbing ropes.
Internal Fiber Spiral Brush
Internal Ø Minimum 0mm / Ø Maximum 340mm
Outside Ø Minimum 20mm / Ø Maximum 400mm
Minimum Length 100mm / Maximum 2,000mm
Steel or Stainless Spine
The metallic spiral cylindrical brush can have synthetic or metallic fiber.
With or without passage between turns and possibility of steering to the right or to the left.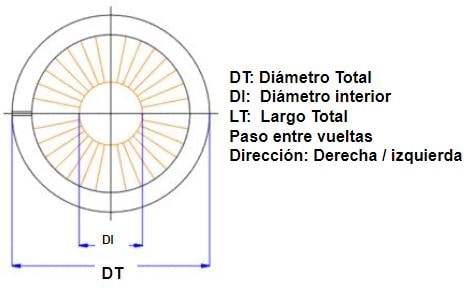 Fiber table according to brush dimensions: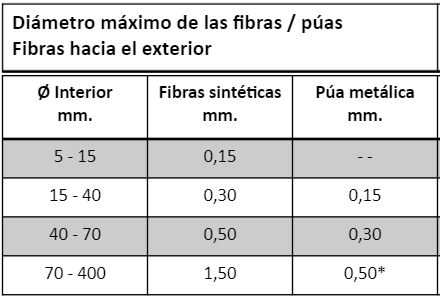 The spiral strip brush is the only type of brush that can be manufactured with very small diameters from a total diameter of 20 mm.
Offering a huge variety of dimensions and fiber qualities, this brush has almost unlimited applications in different jobs.
See spiral cylindrical strip brushes at work in different applications. European quality, maximum guarantee: