Strip Brush with Guide
Ribbon brush with bodies in polypropylene, polyamide and other options with the fiber you need for your application. With and without metal guide.
The metal guides available in steel and stainless steel.
Contact us for a technician to advise you.
More than 15 years of experience – European Quality – Maximum Guarantee – Material certificates at your disposal, suitable for the food industry.
Strip brush with guide
Strip brush with guide for guiding, cleaning, protection, to slide, to polish, to seal and prevent dirt and noise, to hold and form cable glands… multiple applications.
Brush and metal guide assembly
Lengths of 1 and 2 meters
polypropylene body
Polyamide fiber (other fibers on request)
Fiber output "A"
Number of rows to choose
The Guides are supplied in galvanized steel of 1 and 2 m. of length.
They can also be made in stainless steel.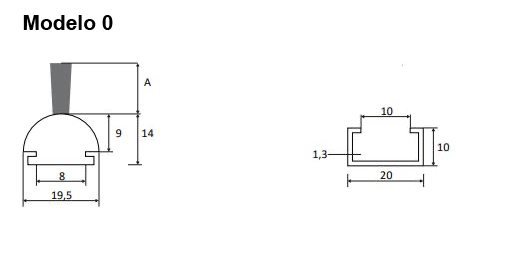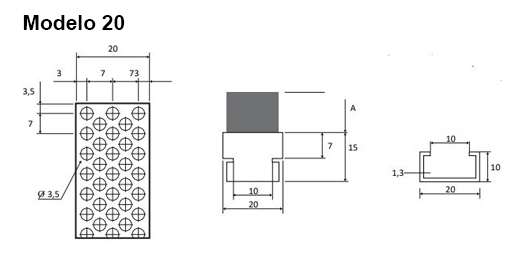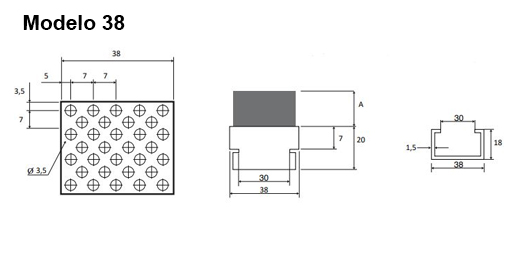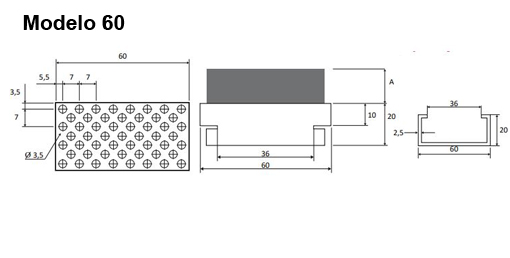 Other models of Strip Brush with guide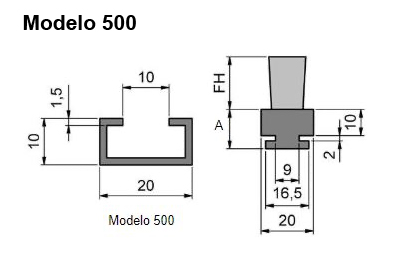 Body Material: Polyethylene Body Color: Black
Fiber material: variable
Body length: 1,000mm
Galvanized or stainless steel guide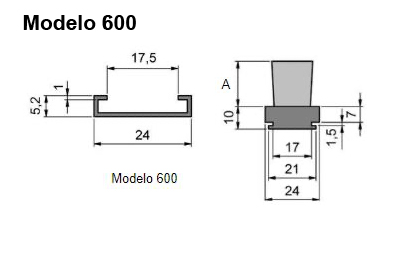 Body Material: Polyethylene Body Color: Black
Fiber material: variable
Body length: 1,000mm
Galvanized or stainless steel guide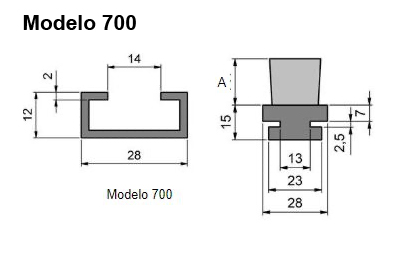 Body Material: Polyethylene Body Color: Black
Fiber material: variable
Body length: 1,000mm
Galvanized or stainless steel guide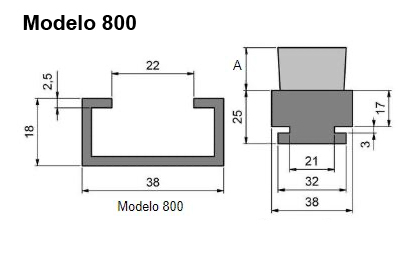 Body Material: Polyethylene Body Color: Black
Fiber material: variable
Body length: 1,000mm
Galvanized or stainless steel guide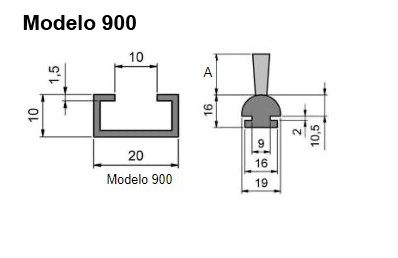 Body Material: Polyethylene Body Color: Black
Fiber material: variable
Body length: 1,000mm
Galvanized or stainless steel guide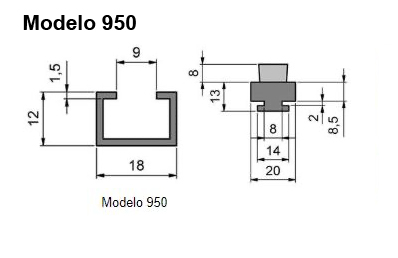 Body material PVC white, black or green
Fiber material: Polyamide 6 (black / smooth) / Polyamide 6 (transparent / smooth). Fiber diameter 0.20mm
Body length: 1,000 and 2,000 mm
Galvanized steel guide. Support length 1000, 2000 and 3000mm
The cheap protection strip brush: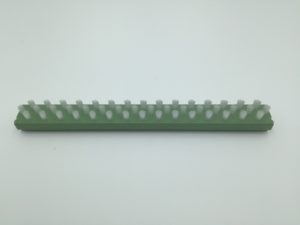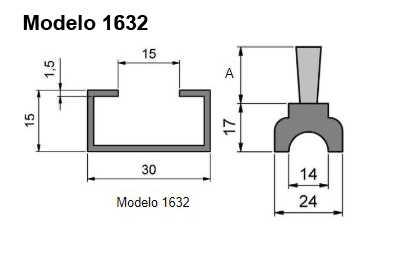 Body Material: Polyethylene Body Color: Black
Fiber material: variable
Body length: 1,000mm
Galvanized or stainless steel guide