Protection Brushes for Standard Work Tables
Protection Brush for Standard Work Tables
We have standardized solutions to protect your work tables, support points and partial protections.
We offer several fiber densities and fiber outputs to suit your needs, short and hard fibers for heavy parts, soft for delicate parts and surfaces, and long for products with accessories (such as doors with hinges and/or handles).
Prevents damage from chips or splinters – Reduces noise – Installs easily – Can be partially replaced.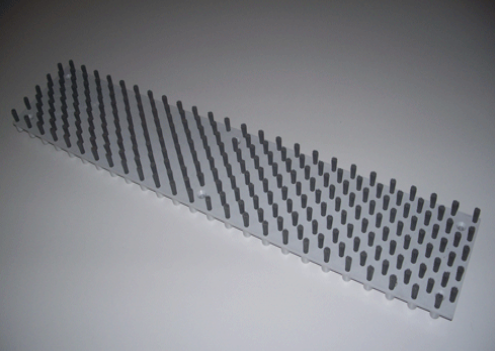 The standard plates for protection are sold in boxes of 20 pieces of 499x99mm to cover 1m2.
With fixing holes for easy mounting.
Flexible body.
Length 499mm x width 99mm.
Different fiber outputs; to indicate weight to be handled per m2
Polyamide fiber in different diameters and fiber outlets depending on the weight to be supported and whether or not there are protrusions
Box 20 plates = 1m2.
(Also available model with electrical conduction capability)
Very easy to install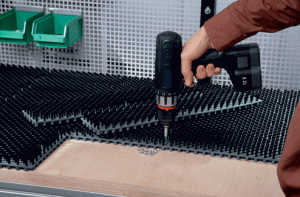 Ideal for partially covering the arms of sheet metal folding machines, etc…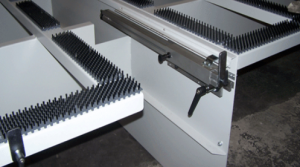 Consult our technicians for help and advice on the most suitable brush.