Strip Ring and Cup Brush
We manufacture individual ring and cup brushes to measure, including half moons. To protect rotary axes, threaded screws and lathes from dust, chips or oil. The cup-shaped models offer sealing for polishing machines, extractor hoods…
The strip ring brushes can be with the fiber towards the interior or towards the exterior. They can also be delivered closed (welded ring) or open.
For special applications we can manufacture metal-based strip brushes with the desired fiber; synthetic such as polyamide / nylon or polypropylene, natural such as horsehair or tampico, as well as metallic such as steel, stainless steel or brass in the form of an individual ring with the fibers facing outwards.
To quote, it is necessary to indicate the type of ring, internal diameter and external diameter, steel or stainless steel spine, type of fiber and number of units to be quoted.
Cepillo Strip Aro Exterior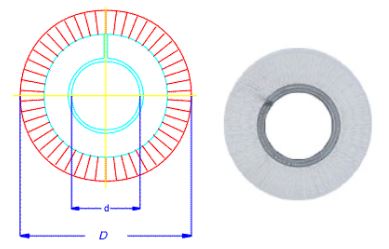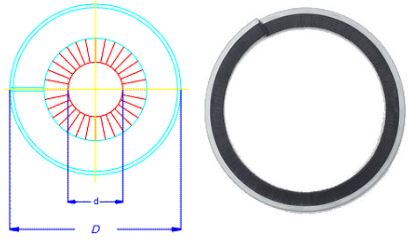 Strip brushes with metal backs in the shape of a cup or glass are ideal as sealing brushes, which are increasingly important in suction systems, polishing devices or extractor hoods. In addition, these brushes have a torsion shape.